The Alentejo region is a great destination in Portugal for a quick getaway weekend or a longer stay. Hiring a car is essential, since public transport is virtually nonexistent.
Travelling to the Alentejo region means enjoying the natural scenery. Popular activities include riding and hiking in Serra de São Mamede Natural Park, visiting the riverside beach of Montargil in Ponte de Sor, or the lagoon of Maranhão in Avis, experiencing a balloon flight in Évora, or discovering some of Europe's finest beaches on the Alentejo coast.
For a family break, consider the town of Fronteira, Mora's river aquarium, the town of Montemor-o-Novo and Monte Selvagem animal reserve, the town of Santiago do Cacém, and Badoca Safari Park.
For a romantic break, our suggestion includes hiking in Marvão, and visiting several towns, such as Portalegre, Campo Maior, Elvas, Vila Vicosa, Arraiolos, Évora, Reguengos de Monsaraz, Mértola, Almodovar, Odemira, Sines, Grândola, and Tróia.
Here's a selection of four- and five-star properties to base yourself and explore this beautiful region.
Vila Galé Évora
In Évora, Vila Galé is one of the best options. It's a brand new hotel located near the medieval city walls. It offers accommodation with a contemporary décor, spa services, and indoor and outdoor pools.

Lago Montargil & Villas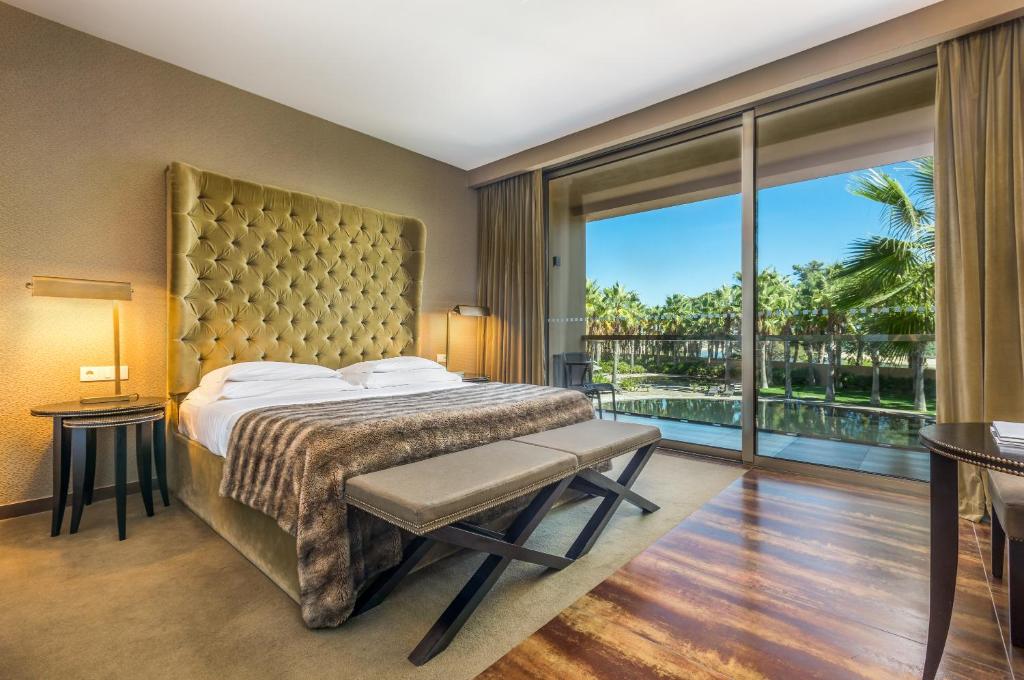 Located on the dam of Montargil, this five-star hotel offers luxurious rooms with private balconies. Guests can relax in the spa, which includes an indoor pool, a sauna, a steam bath, and a fitness center.

L'AND Vineyards
Located in the town of Montemor-o-Novo, L'AND has a unique architecture and design – rooms have opening ceilings and guests can fall asleep looking at the stars. The rooms combine the beauty of natural stone and local wood, and some have plunge pools or a spa bath.
The local restaurant has a Michelin star, serving a reinterpretation of Portuguese cuisine with seasonal produce of local suppliers (mostly organic). To pair with the main course, there's a selection of wines produced in the hotel's own vineyard.

Alentejo Marmoris Hotel & Spa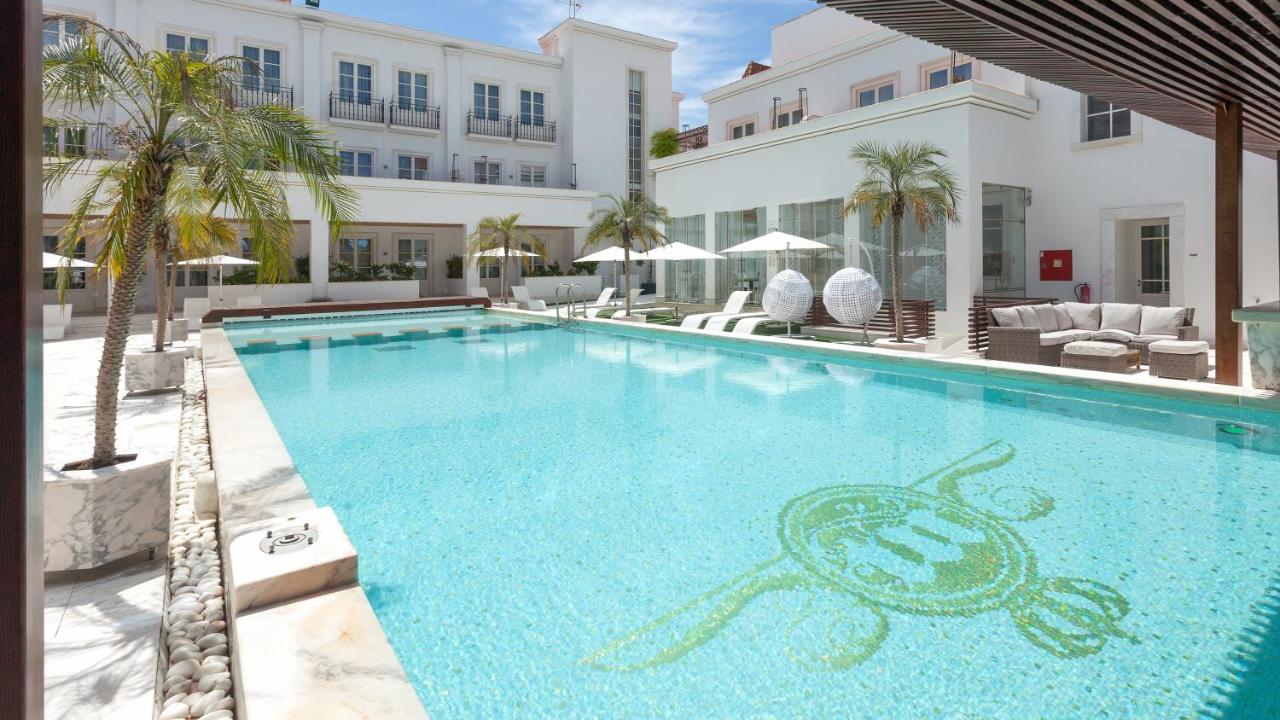 Alentejo Marmoris is a five-star hotel and the perfect choice for an overnight in Vila Viçosa. The hotel has indoor and outdoor pools, a spa and a restaurant serving a contemporary interpretation of the Alentejo's cuisine with locally produced ingredients.

Torre de Palma, Wine Hotel
Located in Monforte, Torre de Palma is set in a traditional building. It offers indoor and outdoor pools, a spa and a wellness center, a restaurant, a bar and free WiFi.

Troia Design Hotel
The five-star Troia Design Hotel has a distinctive design and offers views of the Sado Estuary and Arrábida Natural Park. It's a great option to enjoy a weekend on the beach at Comporta.

Pateo dos Solares Charm Hotel
Pateo dos Solares Charm Hotel is a great choice for a romantic overnight in Estremoz. The four-star hotel features a peaceful garden with an outdoor pool, and a restaurant that highlights the Alentejo's gastronomic soul.

Horta da Moura
In Monsaraz, Horta da Moura is a typical rural accommodation on the slopes of the medieval Monsaraz Castle. Guests can explore the shores of the Alqueva dam on one of the estate's horses.

Enigma – Nature & Water Hotel
To explore the Alentejo coast, Enigma – Nature & Water Hotel is located in São Teotónio, not far from town of Odemira, and 40km / 25mi from Lagos in the Algarve. The hotel offers a spa center, a sauna, and comfortable rooms. Cycling and hiking are two of the most popular activities in the area. Bikes are available for free.

Convento D'Alter Hotel
Convento D'Alter Hotel is set in a renovated sixteenth-century convent in Alter do Chão. It has an outdoor pool with sun loungers, a restaurant and air-conditioned rooms.

Getting There
There are flights connecting several European countries to Faro Airport in the Algarve on budget easyJet and Ryanair airlines, namely from the UK, Germany, Holland and Ireland. Another option is to use Lisbon Airport. Car hire is available at both airports.