Like most capitals, several of Lisbon's best hotels, from chic properties to cosy hostels, enthusiastically welcome gay travellers.
Neighbourhoods worth considering include Bairro Alto, Baixa and Chiado in the heart of the city, close to major sights, bars, restaurants, transport and shops.
Here are five of the top gay-exclusive and gay-friendly hotels, recommended by the GLBT community. The selected hotels are available on Booking.com with free cancellation.
The Late Birds Lisbon – Gay Urban Resort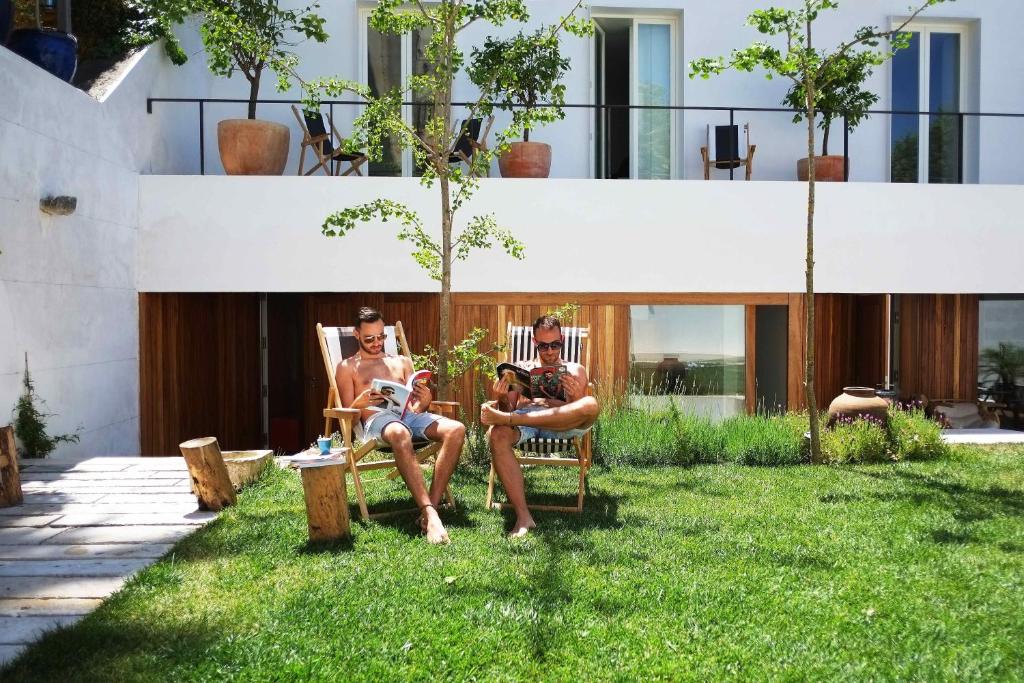 Located in Bairro Alto, one of Lisbon's most famous nightlife spots, the Late Birds Lisbon has earned a reputation as one of the best gay-exclusive lodgings in the Portuguese capital. This very stylish property has a swimming pool and sun deck, and a beautiful garden. The Late Birds Lisbon serves a great complimentary breakfast.

Brown's Downtown Hotel
Brown's Downtown Hotel is right in the heart of the Baixa neighbourhood, and just steps from Bairro Alto and Trombeta Bath, Lisbon's hottest gay sauna. The rooms of this modern 3-star hotel are individually decorated in a cool, minimalist style featuring wood and leather. Each room comes with come its own iPad and iMac computer as well as a Marshall sound system.

Bairro Alto Hotel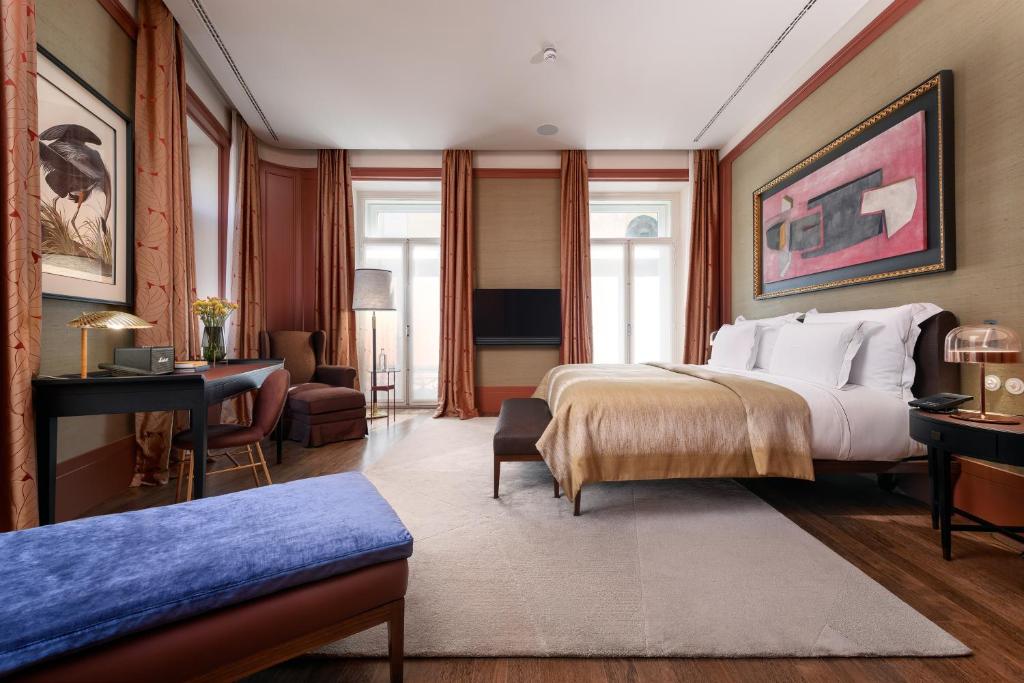 Situated in Chiado just steps from Bairro Alto, the Bairro Alto Hotel is technically a mainstream property, in that all are welcome, but it is perfect for couples who seek a luxury stay in Lisbon.
Recently renovated, this 5-star hotel is ready for visitors to enjoy a modern version of an 18th-century historic building. It has 87 rooms and suites offering views of the River Tejo and the historic neighbourhoods. A rooftop bar and restaurant with unparalleled views sits atop this five-storey building.

Flores Guest House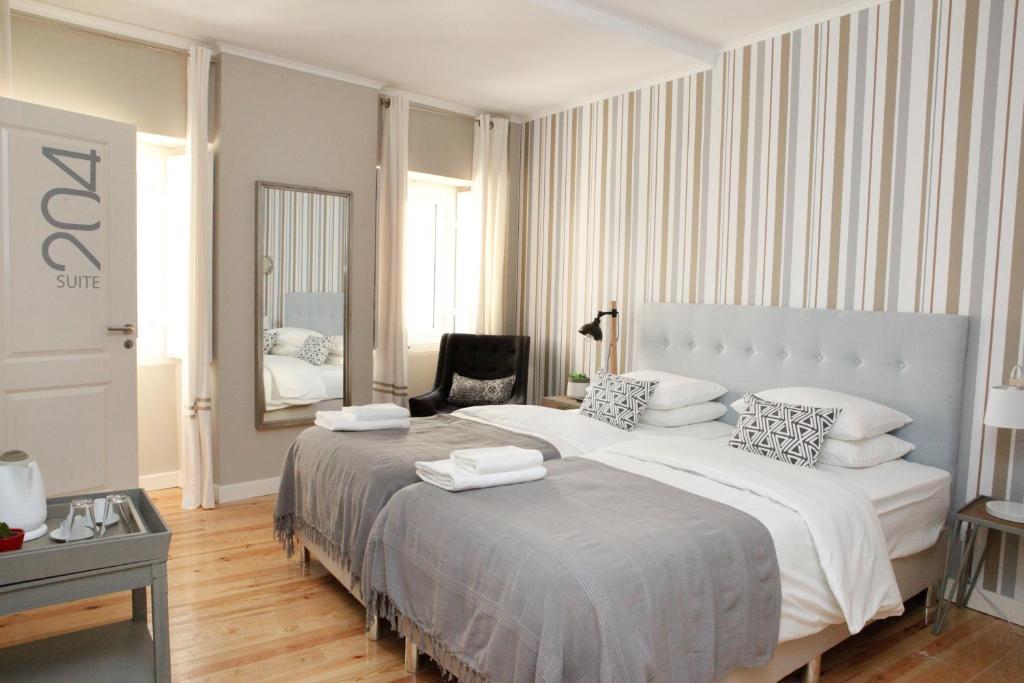 Flores Guest House offers comfortable rooms and apartments, some with private balconies and garden views. Apartments have fully-equipped kitchenettes. The property takes its name after the nearby Praça das Flores square, which has lots of restaurants and shops. It's also on the doorstep of Bairro Alto.

My Story Hotel Ouro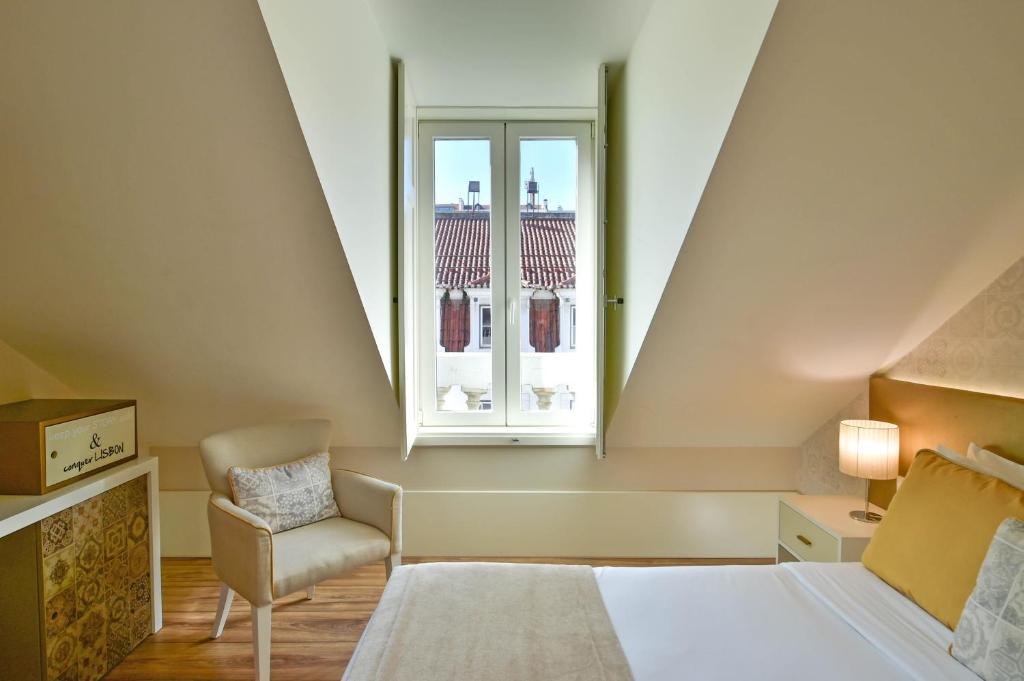 My Story Hotel Ouro is another charming gay-friendly hotel housed in an 18th-century building in the Baixa (downtown) area. The hotel has a fantastic location, with everything within walking distance: tram, bus, metro, restaurants, bars, shops, main sites. The rooms are spacious and modern.

These are some of the most popular gay-friendly hotels in central Lisbon, but there many other hotels in the city that have a welcoming attitude towards GLBT travellers.