Belém is a riverside district, home to Lisbon's finest monuments and museums, such as Belém Tower and Jerónimos Monastery.
If you want to be near monuments, lush gardens and the River Tejo, you can't beat the location, provided you don't mind taking the tram to the Baixa and Chiado for eating and shopping (of course, there are several good restaurants in Belém as well).
Belém is also quieter and less crowded than the city centre, but with easy access to public transport. While there aren't many hotels in this area, you can find sumptuous four and five stars offering unforgettable experiences in Lisbon.
Hotel Jeronimos 8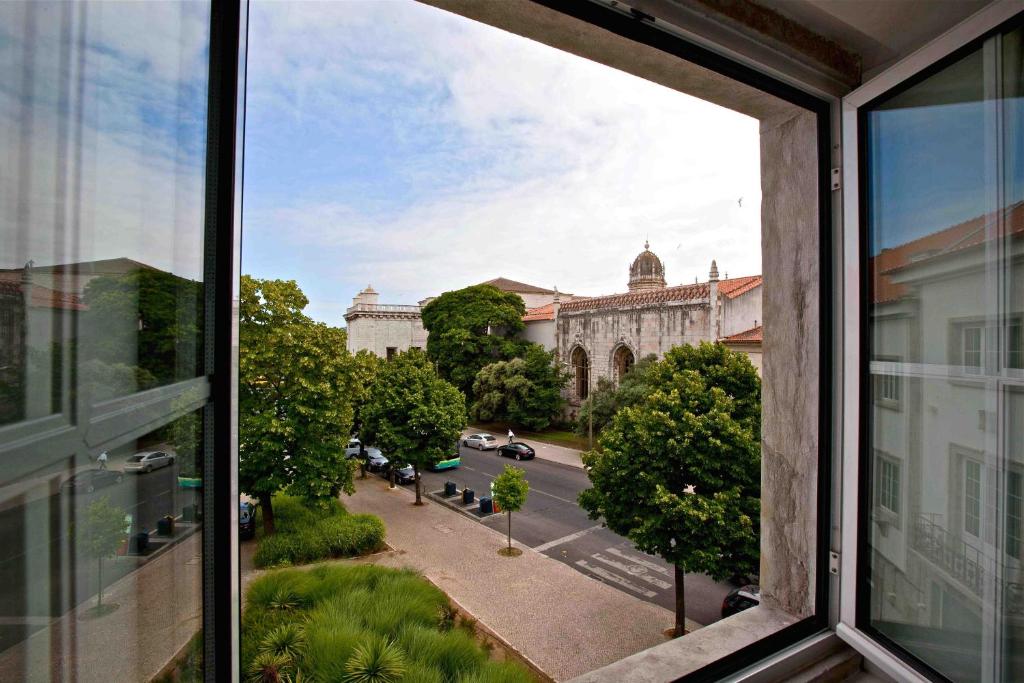 Hotel Jeronimos 8 is a four-star hotel a few steps from Jerónimos Monastery. Rooms are modern, and some have a private deck where guests can catch some morning sun. The famous custard tarts Pastéis de Belém are available every morning at breakfast, avoiding the long queues to get one just around the corner.

Palácio do Governador

Palácio do Governador is a five-star hotel, located on the former Belém Tower Governor's house. Each room is different, combining classic and modern decor. A spa, an outdoor pool as well as an indoor one, are open all year. A good breakfast is included in the price.

Altis Belém Hotel & Spa

With a unique waterfront location, all rooms at Altis Belém Hotel & Spa offer panoramic views of the River Tejo. The spa includes a dynamic indoor pool, a sauna, a Turkish bath, and a variety of treatments. The hotel's Feitoria do Altis is a Michelin-starred restaurant.

Pestana Palace Lisboa Hotel & National Monument
Housed in a beautiful restored 19th century palace, Pestana Palace is a classic five-star hotel surrounded by its own private garden. You can't get a more quiet setting in Lisbon, with stunning views of the River Tejo unfolding before your eyes. On the downside, there aren't many eating options within walking distance, but Lisbon's main attractions are just a few minutes by public transport, taxi or Uber.