The Baixa is Lisbon's downtown area, and one of the most important sightseeing areas.
It has everything within walking distance, from historic squares to an eccentric wrought-iron street lift, to museums, to shops, historic cafés and restaurants.
Here's a selection of recommended hotels to stay in the Baixa neigbourhood, right in the heart of downtown Lisbon.
Hotel Mundial

Address Praça Martim Moniz 2
Highlights Rooms and terrace with panoramic city views.
Rates from €94

Figueira by The Beautique Hotels

Address Praça da Figueira 16
Highlights Sophisticated rooms with an exclusive décor of earthy tones and fig tree details.
Rates from €99

Lisboa Prata Boutique Hotel

Address Rua da Prata 116
Highlights Set in a renovated 18th-century building, the hotel retains all of the original charm of the place.
Rates from €99

Lisboa Carmo Hotel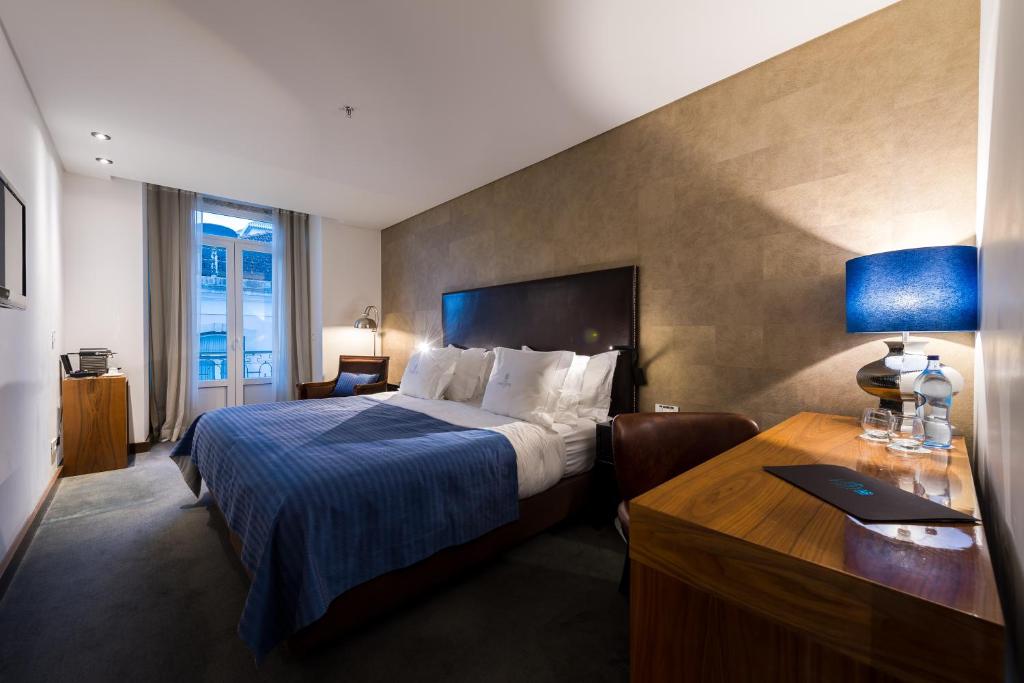 Address Rua da Oliveira ao Carmo 1-3
Highlights The hotel features luxury rooms with classic and contemporary décor.
Rates from €113

International Design Hotel

Address Rua da Betesga 3
Highlights Rooms are spread over 4 floors, with each floor having its own theme and character.
Rates from €119

My Story Hotel Ouro

Address Rua Áurea 100
Highlights Set in an 18th-century building, My Story Hotel Ouro has a themed décor inspired by beautiful azulejos (Portuguese hand-painted tiles).
Rates from €121

Hotel Santa Justa

Address Rua dos Correeiros 204
Highlights Rua Augusta, a pedestrian street filled with shopping options, is a few steps away from Hotel Santa Justa.
Rates from €122

My Story Hotel Rossio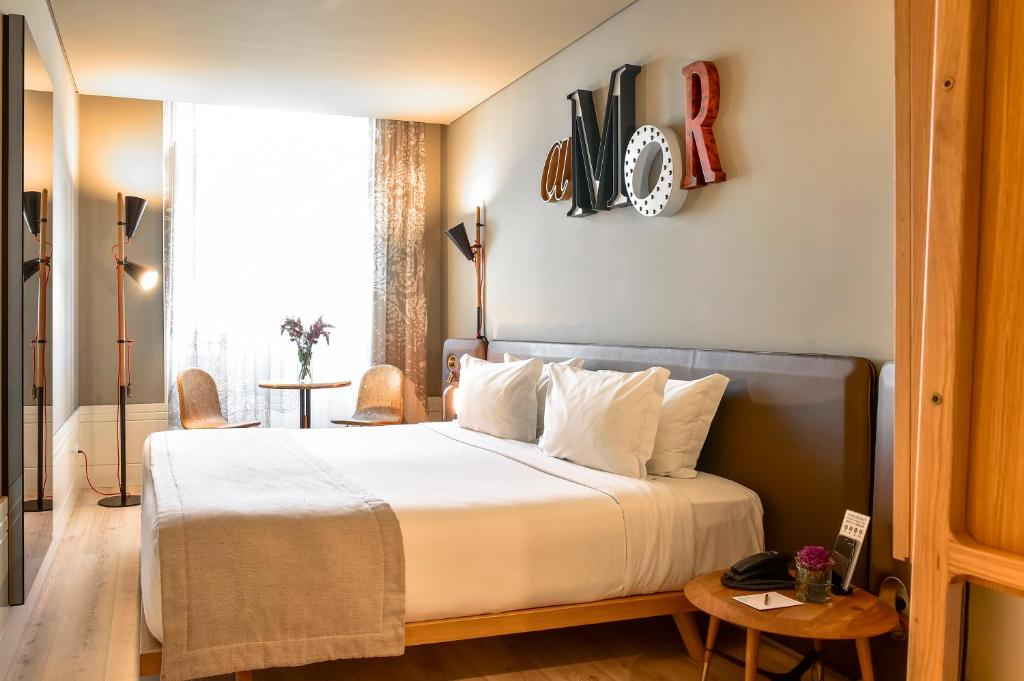 Address Praça Dom Pedro IV 59
Highlights Great views over Rossio, one of Lisbon's main squares.
Rates from €141

Altis Avenida Hotel

Address Rua 1º De Dezembro 120
Highlights Housed in a historic building, Altis Avenida features traditional Portuguese architecture and design inspired by the 1940s blend.
Rates from €156

Pousada de Lisboa

Address Praça do Comércio 31-34
Highlights Rooms feature a classical style and offer views over the riverfront square of Terreiro de Paço and Rua Áurea.
Rates from €217